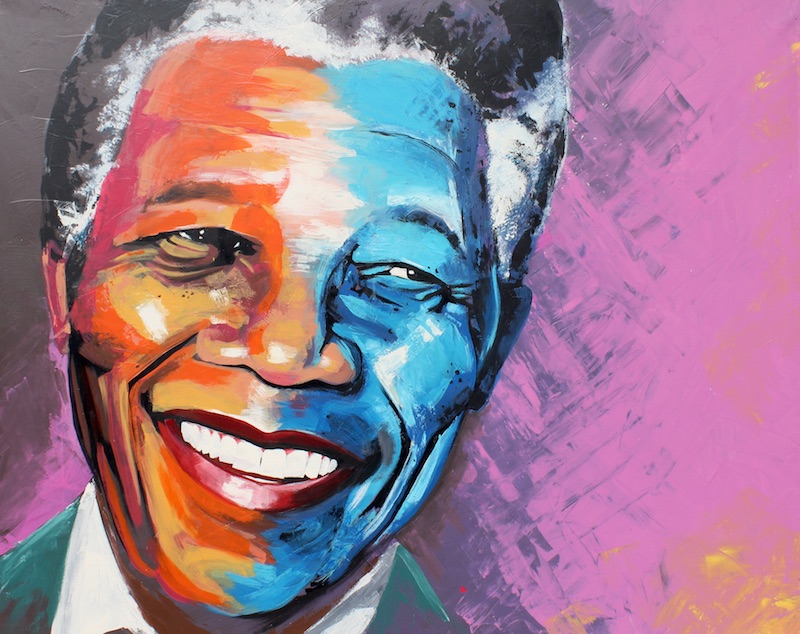 A smile despite years of conflict.
This could almost be deemed a celebratory piece of art. Close your eyes and think of the great Nelson Mandela. Is he smiling? Well, yes I have captured it on canvas then.
PAINTING FOR SALE
One Off Original Painting
Includes a Certificate of Authenticity

Price - $ 5000
Price Includes Delivery & VAT
No Prints or Reproduction
Includes a Certificate of Authenticity
Heat, UV and Fade Resistant

SIZE
150cm x 100cm
Canvas sits approximately 4cm from the wall



Inspiration for the Painting
Another example of taking one of my stage paintings to a new level is this colourful and unique painting of Nelson Mandela.  I have painted a number of world leaders and Prime Ministers around the world and it was a dream that one day I would meet and paint him live at an event.  Unfortunately this never eventuated.
Painted in 2010 in acrylics.