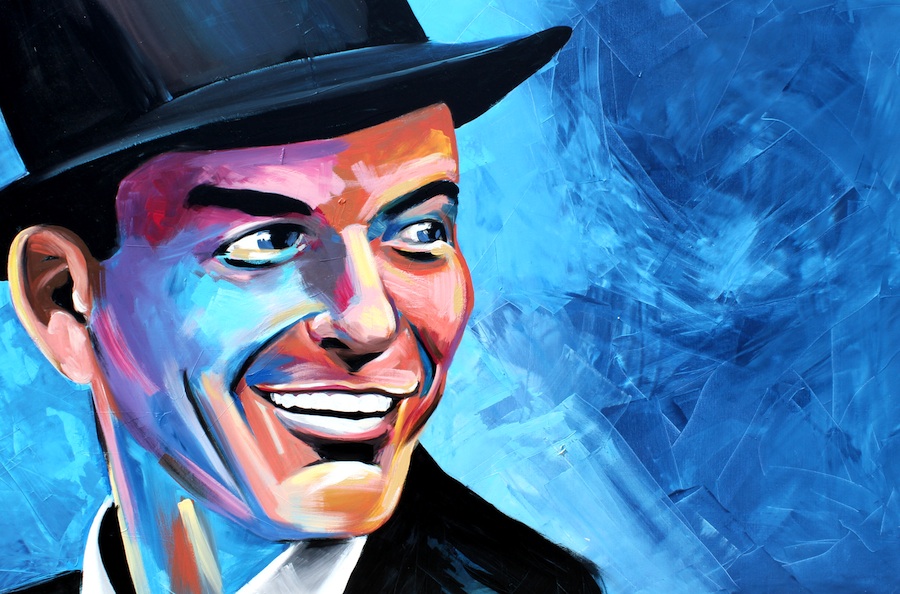 Start Spreading the News!
Singer, Actor, Producer, and impeccable sense of style. Oh and that voice - never will there be another.
ORIGINAL PAINTING
One Off Original acrylic painting
Featured at Art Sydney
Includes a Certificate of Authenticity
SOLD
Price Includes Delivery



SIZE
180cm x 120cm
Painting sits at a depth of 4cm from the wall


Inspiration for this painting
One of the great singers of yesteryear, Sinatra has been one of my favourites to paint since 2009 where I first painted this version (albeit with minimal colour) at the 40 under 40 ball in Perth, Australia.  That night the audience had approximately 1000 people and although Sinatra hails from the USA, every single person, regardless of their age (and this was a young crowd) knew who he was - his face and hat have truly become iconic.  In fact, the photograph the WA Newspaper published from that evening was a photograph of me painting Sinatra.
This painting takes the iconic image a step further with it's combination of bright colours and almost surreal blue background.  This was painted in 2009.