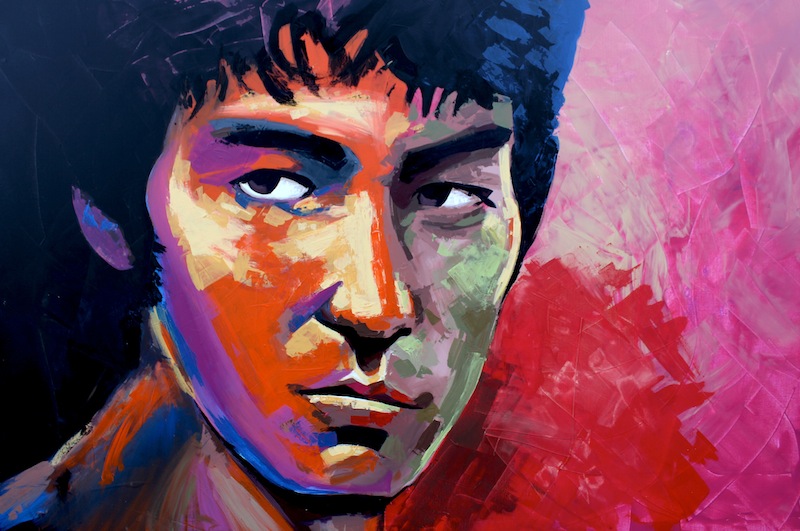 A stunning large painting of Bruce.
Personally, this is one of my favourite paintings. The vast array of unique colours all somehow harmonise together forming this legend of a man.
ORIGINAL PAINTING
Includes a Certificate of Authenticity
Super high gloss 'mirror' finish

Price - $ 8000
Price Includes Delivery




SIZE
180cm x 120cm
High quality canvas - protrudes 4cm from the wall
Ready to hang


Featured at Art Sydney 2011.
Acrylic on high quality thick edge canvas.