PREPARE YOURSELF FOR SOMETHING ENTIRELY DIFFERENT
THE WORLD'S FASTEST AND MOST ENTERTAINING LIVE ARTIST.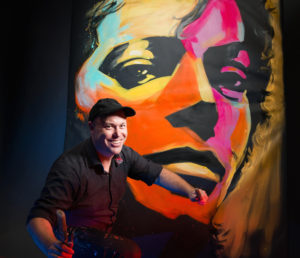 Rated #1 Worldwide Speed Painter / Artist on Speakerpedia and Winner of Entertainer of the Year at the Australian Event Awards.
His Speed Paintings have included World Leaders and Prime Ministers, Rockstars and Hollywood Celebrities and his artwork has raised over two million dollars for charity.
He is in high demand performing in Asia, Australia, the UAE and around the world.
Brad doesn't just paint fast, he entertains with unique and unusual painting methods incorporating spinning canvasses, fire and gold.
Brad Blaze - Speed Painter, Artist and EntertainerThursday, August 25th, 2016 at 10:35am
GET A SPEEDY QUOTE FOR YOUR EVENT
WHY CHOOSE BRAD
SHOWMANSHIP - With his larger than life personality on stage, there really is only one Brad Blaze (for full length videos please contact us). 
CREATOR and INVENTOR - Fast paced, exciting and innovative you won't see a show like this anywhere else.
CUSTOMISATION - The ability to customise his show to fit the audience – painting CEO's, Award Winners and Company Logos.
UPCOMING EVENTS
July 08, 2016 - INDIA
July 16, 2016 - SINGAPORE
December 07, 2016 - SINGAPORE
POPULAR VIDEOS
Speed, Paint, Action - watch Brad in action.
EVENTS GALLERY
Photos captured from live events.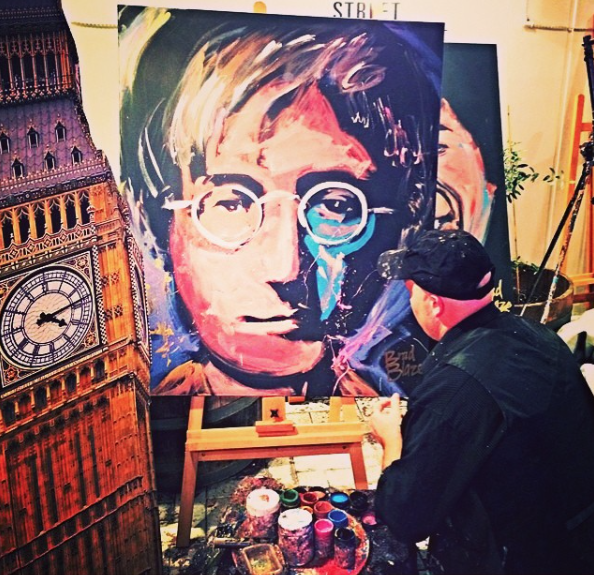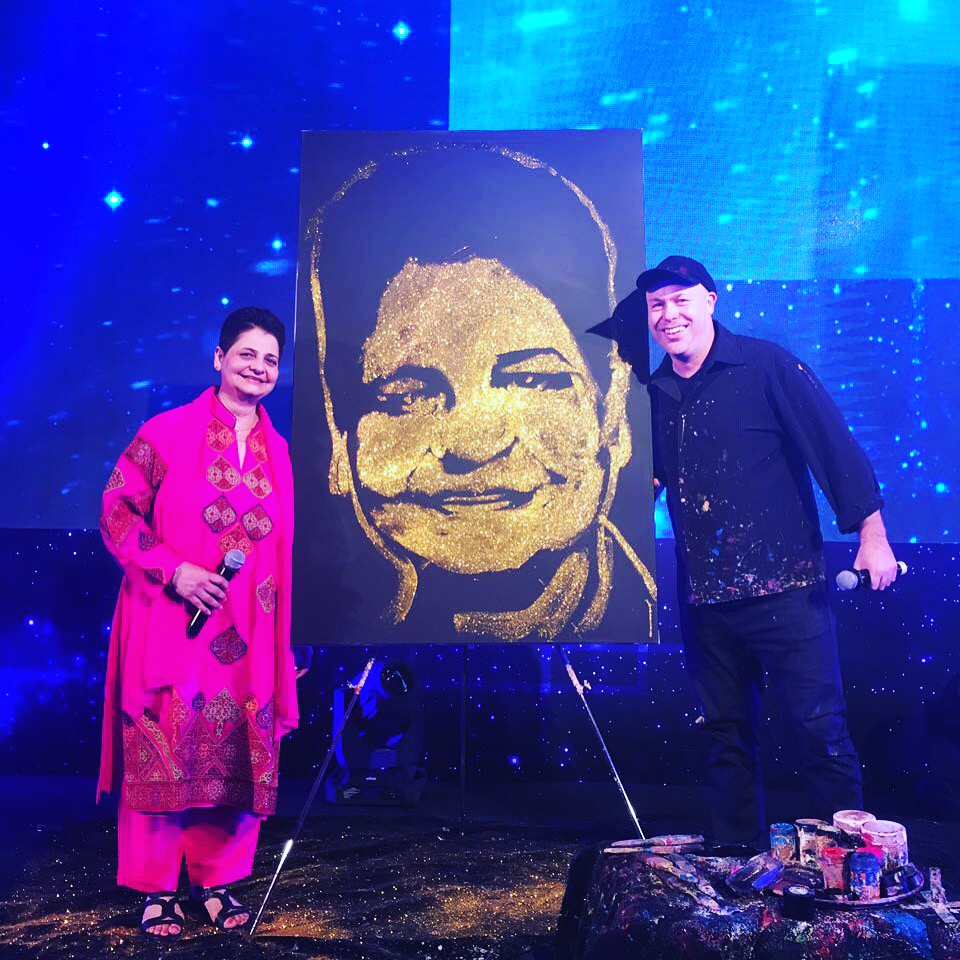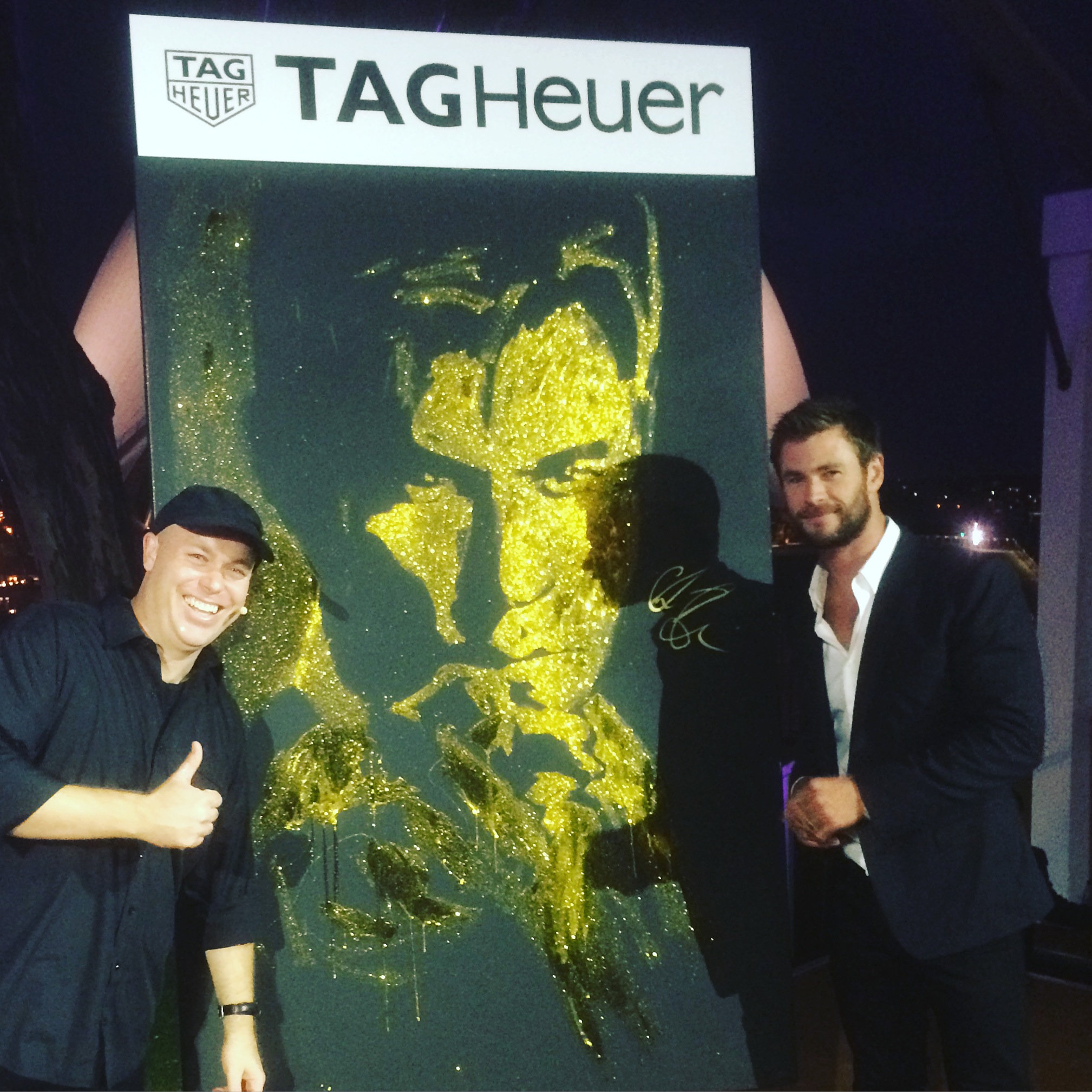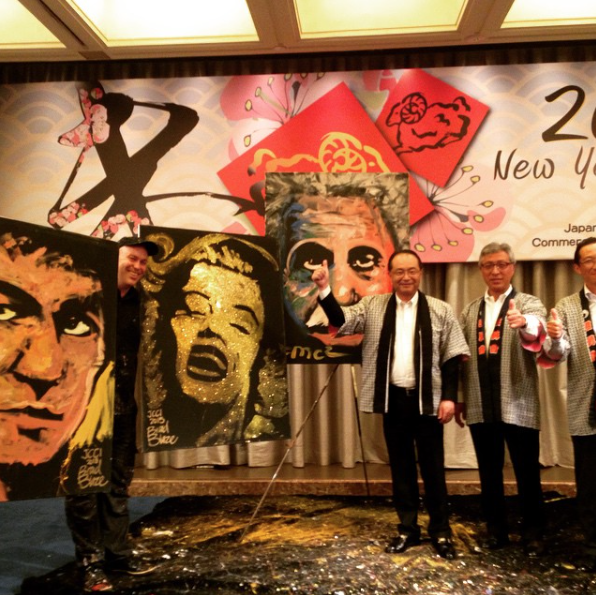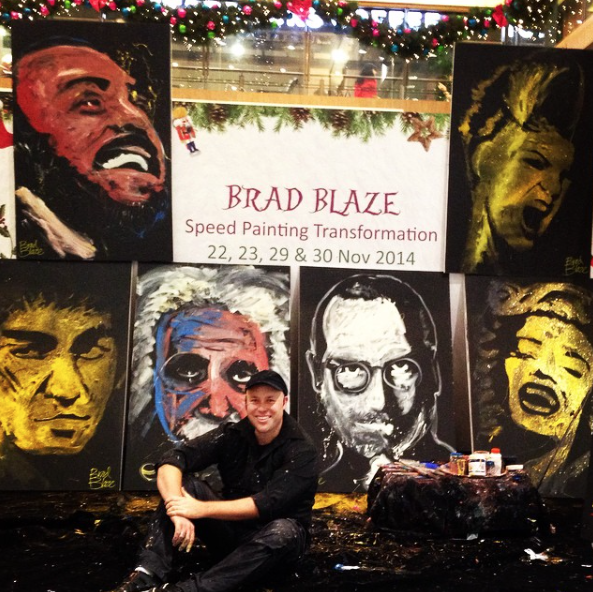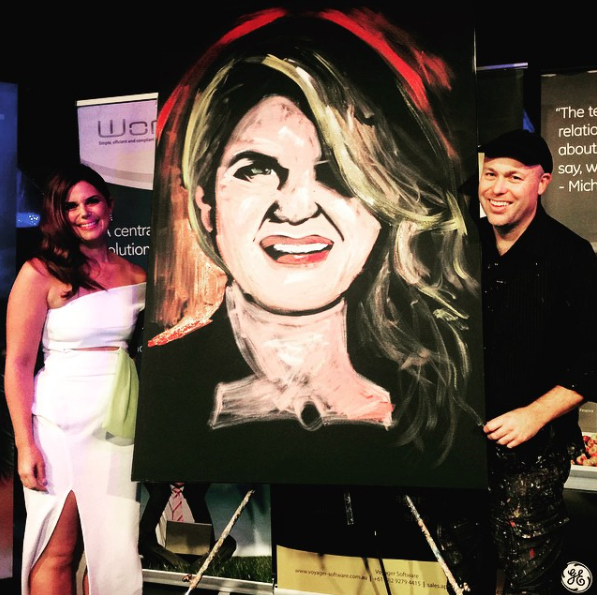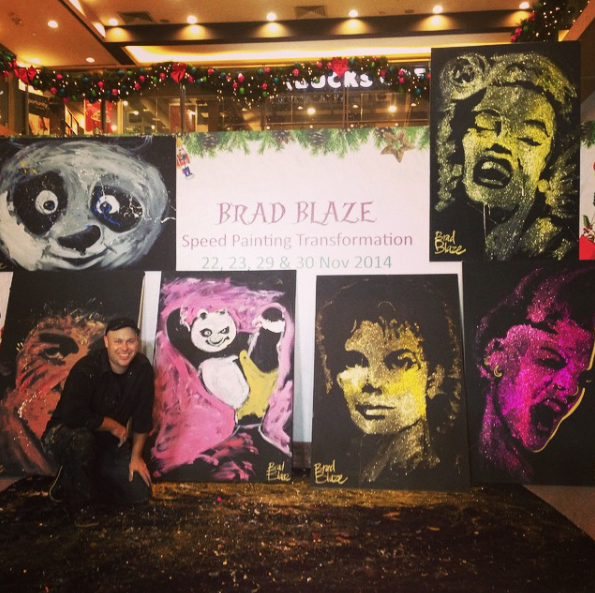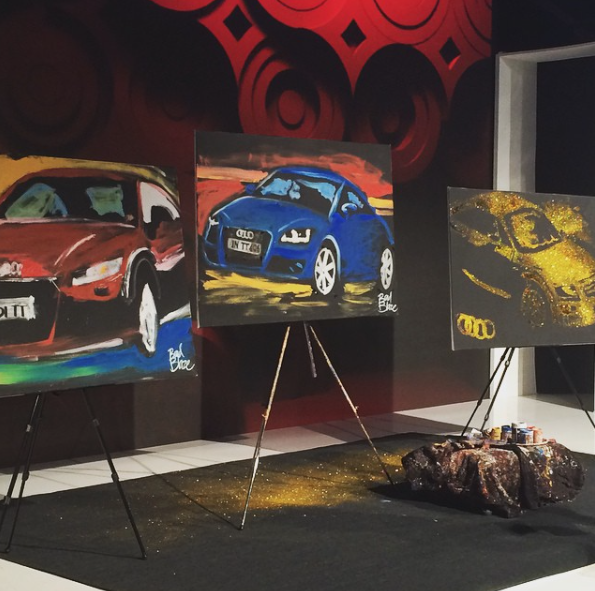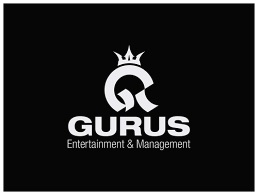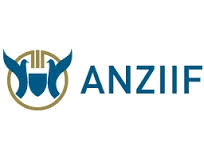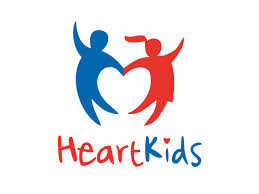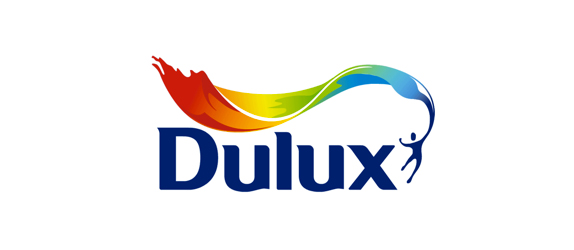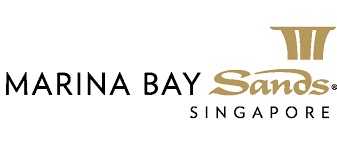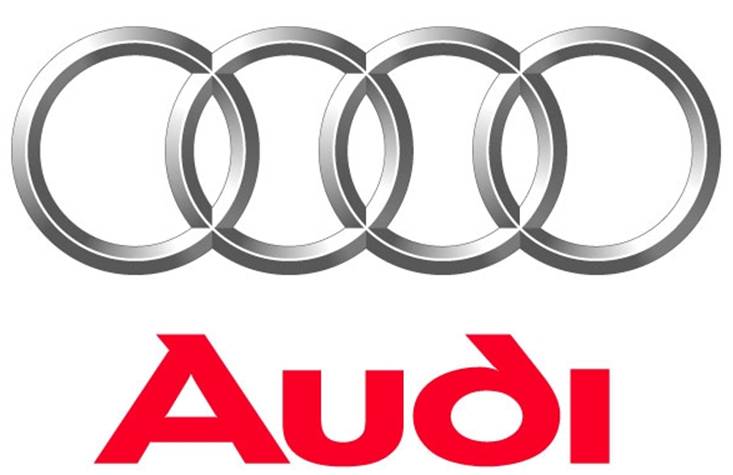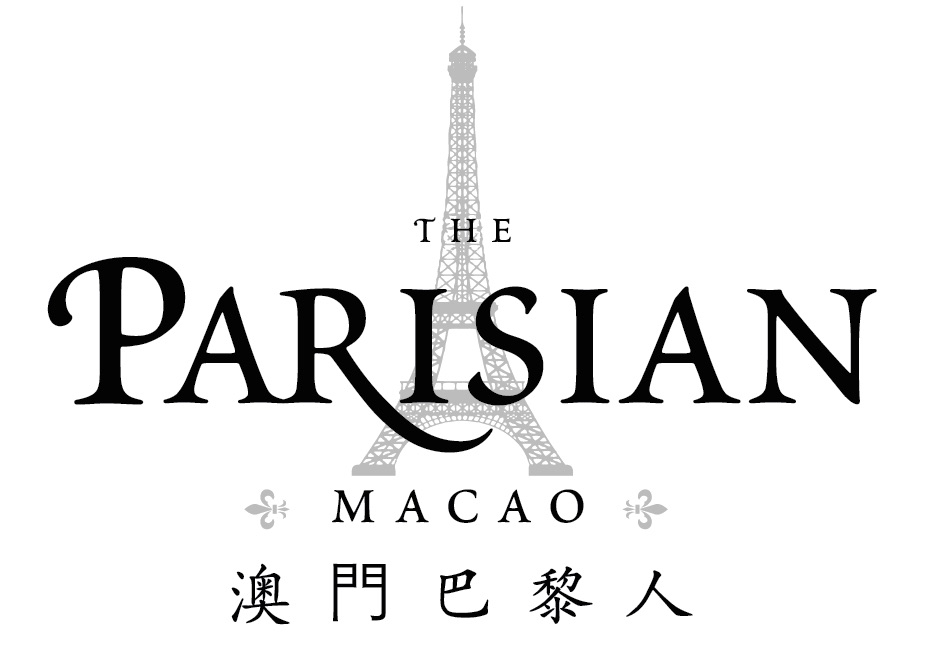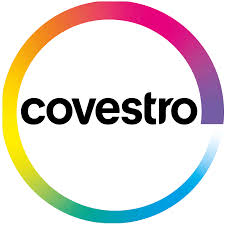 What does Tag Heuer, Dulux and Marina Bay Sands have in common?
They've all been WOW'd by Brad Blaze (and have hired him MULTIPLE times).